Let's face it. We know you are obsessed with your cat. Anyone with a pet is. Who can blame you? Naturally you want the best for your furry friend. If your cat is like your baby, that means awesome toys.
Cat trees offer a place to hang, scratch up without getting Mom mad, and feel secure. They also like the advantage of being able to observe all of their surroundings in the event something comes around to pounce on.
For the kitty in your life who is the prince of the castle, obviously something like the Buckingham Palace Kitty Mansion is the way to go. Sitting 9 feet high and 7 feet wide it has plenty of space, although we wonder where you would put such a thing. It may compete with the fireplace as the focal point of your living room.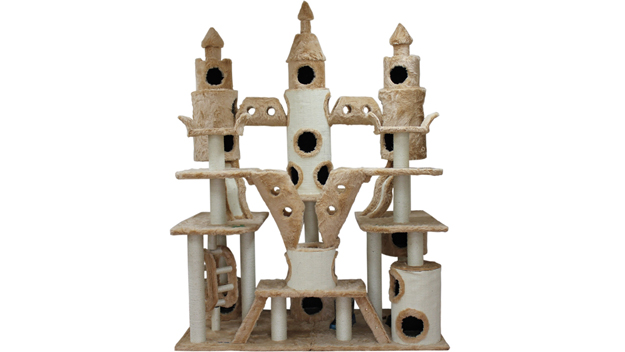 If you don't want something so obvious in its purpose, subtler and more natural may be a better choice for you. Perhaps a cat tree that actually looks like a tree. Finally, a house plant with function! We happen to think this one is pretty cool.
As always, Flat River Furniture will be glad to create a one of a kind custom tree house for your feline. Just contact Tim with what you are looking for.
Of course there are do-it-yourselfers out there or those on a budget. For you, check out this simple version that can be found on
Martha Stewart's website
.
Now go pet your kitty!